Today, globalization and integration of international economies have become part of our daily life. This integration creates not only enormous business opportunities but also greater challenges for various organizations. World enterprises are now focusing on China, as it is a huge market, a worldwide production base and a powerful engine to generate global economic growing. As an importer of China goods, how do you want to do sourcing? Here are the options with advantage and disadvantage: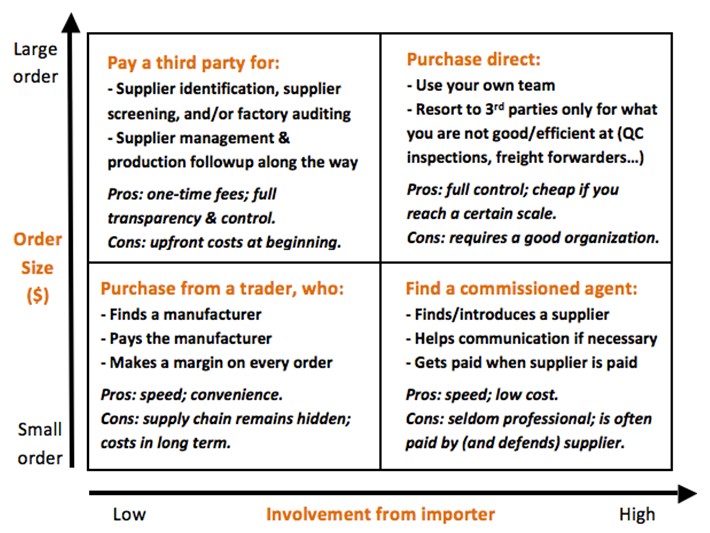 In front of the background of the 4 basic possibilities, we want to be different and we are different!
We are professional purchasers in the furniture industry!
We work transparent with you and independently from any suppliers, we think and act, like your own purchasing department!
We are your extended arm in China! We know your business and your branch!
We are in "competition" with your option, to install a own purchasing office in China. Our small team of expert is well trained and highly motivated to satisfy you!
We are tailored to fit your needs and provide tangible results.
We discover the market overview, we consider several criteria when evaluating a new supplier. On-site visits for technical questions or price negotiation can be followed for more comprehensive understanding. You will get price comparison with accurate and reliable comparison of candidate supplier about not only price, but also general supplier portfolio, lead time, product analysis, technical feedback etc. and very often our comment, which is necessary and crucial to make your right decision.
Except furniture, hardware and metal part, customized market research for other products is available.